MTM – Primestore®, Viral inactivation solution
PrimeStore® MTM (Molecular Transport Medium) is currently the only FDA-approved molecular transport media that inactivates infectious biological pathogens including viruses, and gram-positive/negative bacteria whilst preserving and stabilizing DNA and RNA for downstream molecular applications.
PrimeStore® MTM has independently been validated on different molecular platforms such as Roche, Thermo Fisher, Abbott, Siemens, Luminex, Bio-Rad, PSS, Promega, and BioMerieux, as well as the Cepheid GeneXpert point of care platform.
PrimeStore® MTM has proven to be the only working SARS-CoV-2 inactivation media comparing to all his competitors. Above all, studies has shown that PrimeStore® MTM can be used to pool up to 9 samples in one tube.
Download pre-print UK study, Sars-Cov-2 inactivation
Download pre-print US study, Sample pooling for SARS-CoV-2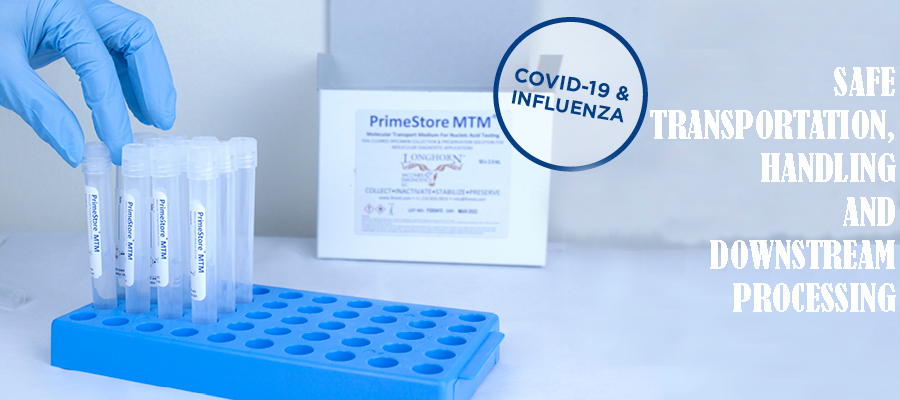 Please contact us if you need a specific product, we are meeting many customers' unique requests.