Data Availability
The last concept added to the ALCOA+ principle is Data Availability.
This point is a consequence of the previous one (Data Endurance), i.e. data must not only exist, it must also be accessible whenever needed, during the whole data lifecycle.
Availability ensures data meets its use, since it can be used when needed. Data should be accessible at any time during the required lifetime. This also applies to any associated metadata. Additionally, data must be made available, securely, for the people who need it. Undoubtedly, the most efficient way to achieve the availability principle is recording data electronically.
Let's look at an example of an FDA warning letter to better explain how the Availability concept should be applied to pharmaceutical companies:
FDA Warning Letter 320-19-16 (March 2019)
Your firm failed to ensure that laboratory records included complete data derived from all tests necessary to ensure compliance with established specifications and standards (21 CFR 211.194(a)).
You do not retain laboratory data generated by your analysts. During our inspection, your staff told our investigator that your firm's laboratory worksheets contain only final laboratory results. You do not retain records of sample weights written on paper. The papers are discarded after your staff performs calculations.
Due to your failure to retain laboratory data, our investigator was unable to confirm the validity of your results. You could not provide any rationale for failing to maintain the complete data. Your staff further stated to our investigator that if a sample preparation is not good, it is thrown away and restarted. The staff does not retain that data.
In response to this letter, provide:
A management strategy for your firm that includes the details of your global corrective action and preventive action plan. The detailed corrective action plan should describe how you intend to ensure the reliability and completeness of all data generated by your firm including microbiological and analytical data, manufacturing records, and all data submitted to FDA.
SherpaPharma offers full data Availability, high security and traceability.
The system is accessible over the Internet. Any approved user, with the right profile, can access the system from any location. Using date filters, and combining with any other filtering criteria (for example, manufacturing area, operators, sampling conditions, microorganisms identified, etc.), users instantaneously access the necessary sample data, including all the related information. For instance, in case of an OOS or an investigation, users can quickly check if the incidence is new or if it has been repeated under the same or different conditions. CAPA plans can use SherpaPharma to confirm if actions are effective.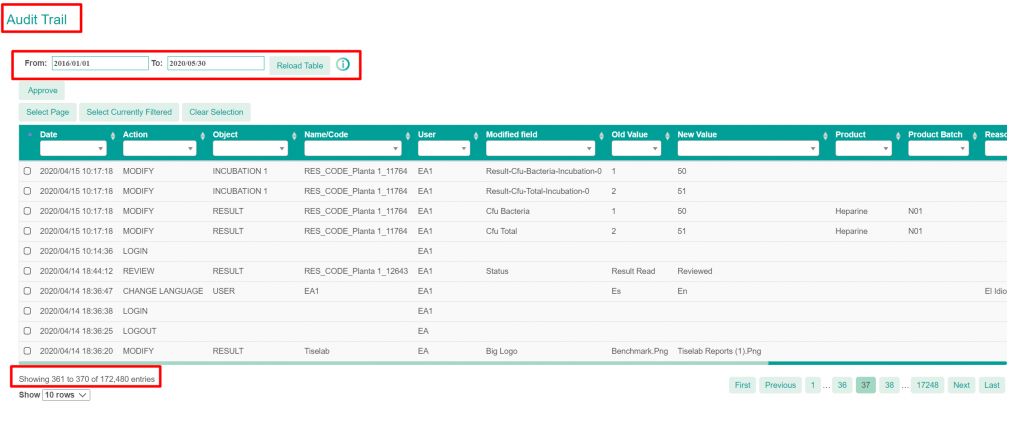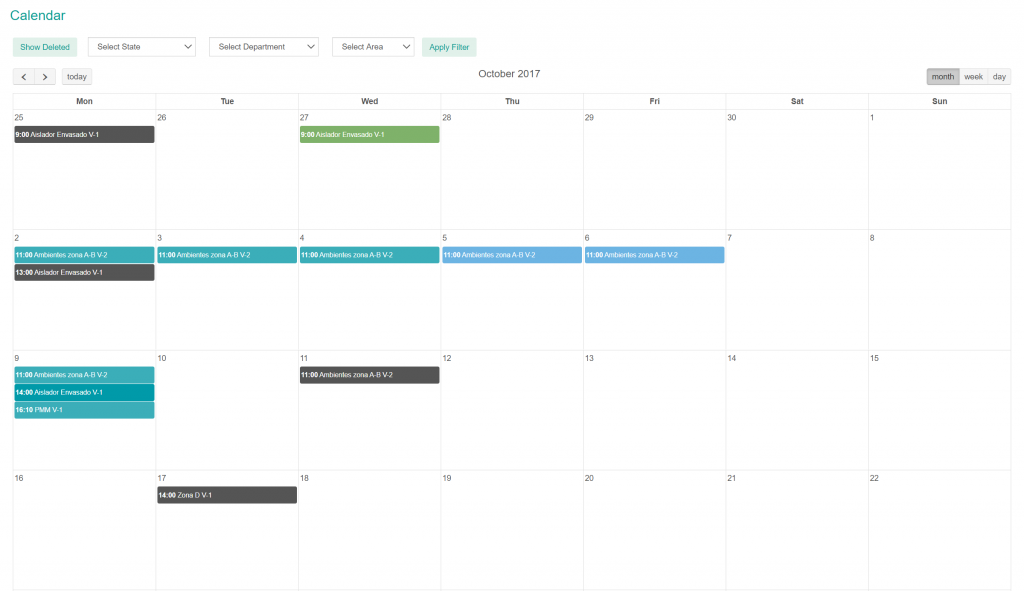 In addition, all data is securely stored in a data base that is daily backed up to a different geographical location. The system is monitored continuously and upgraded periodically to make sure that data will be available always and without occupying space in your location. SherpaPharma users do not need any more a warehouse for GMP microbiological documentation or local servers for copies of environmental data and metadata.