RHINOSWAB by RHINOMED
RHINOSWAB an easier, more comfortable way to swab.
Rhinoswab is a patented comfortable, self-administered nasal swab that provides high-yield sampling and fits existing pathology workflows.
The RHINOSWAB Advantage:
Comfortable and pain free
Dual Nosetril application for high yield
Safer for healthcare workers
Improved standardization of collection
Works with both laboratory and PCR tests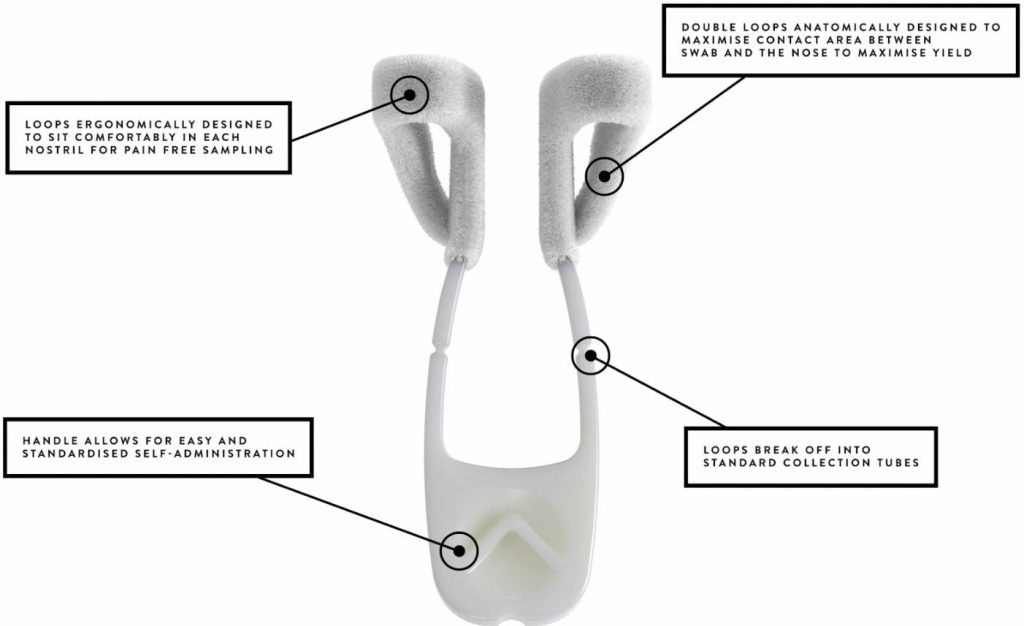 See how easy and comfortable this self-administered nasal swab works.
Download flyer Junior Rhinoswab
Download Dutch users experience street trial