LEUKO EZ VUE
The LEUKO EZ VUE test is a qualitative assay which indications of the presence of leukocytes in fecal samples. It detects the presence of lactoferrin, a biomarker for intestinal inflammation, in stool samples.
Traditionally, intestinal inflammation has been identified through fecal leukocyte smear microscopy (also known as white blood cell smears). Traditional microscopy is a laborious process and suffers from false negative results as fecal leukocytes are unstable and begin to degrade immediately upon passage. Cellular degradation does not affect the results of the LEUKO EZ VUE test and offers results in a simple, 10 minute lateral flow format.
• Detects elevated levels of fecal lactoferrin, a marker of fecal leukocytes and an indicator of intestinal inflammation
• Simpler and more accurate than microscopy for fecal leukocytes
• Rapid results in 10 minutes
Simpler and more accurate!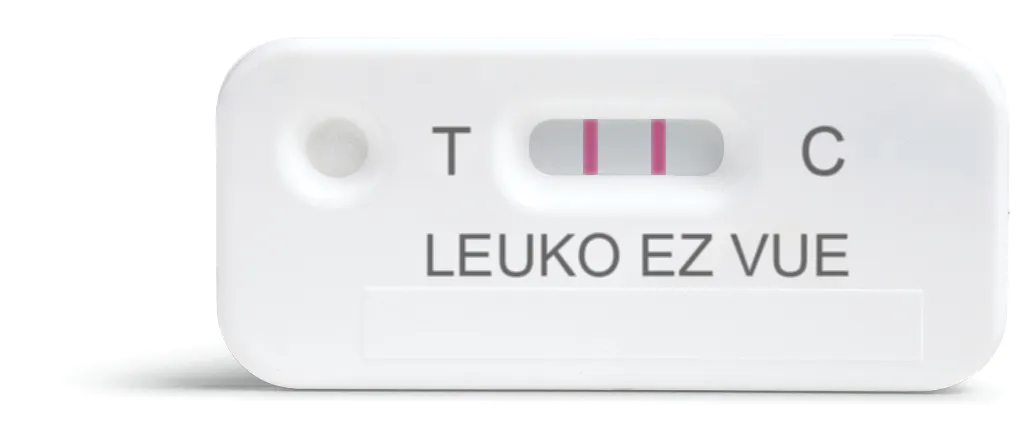 Please contact us if you want to receive more information about this product. You can also find more information in the brochure.